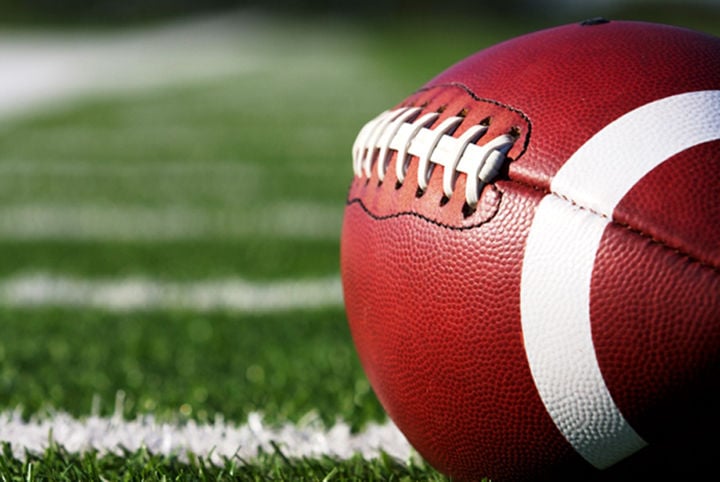 Black Hawks at Greyhounds
Bracket: 3A West
Time: 7:30 p.m.
Seed/Records: No. 15 North Buncombe (7-4); No. 2 Statesville (11-0)
Winner gets: either No. 7 West Henderson (9-2) or No. 10 Kings Mountain (9-2) in the second round
Last week: North Buncombe and Asheville each scored 21 points in the fourth quarter, but the Black Hawks lost 41-38; Statesville overcame a 14-point deficit to force overtime and defeated West Rowan 27-24 on Sam Buckner's field goal to cap a perfect regular season and clinch the North Piedmont Conference championship.
Outlook: Provided it keeps winning, Statesville will host through the third round. It could host the region final if it gets there and No. 1 seed Crest loses on the other side of the 3A West bracket.
But those are ifs. None of that matters if the Greyhounds can't win their opener.
Statesville's defense won't see many passes. North Buncombe runs the ball 79 percent of the time. Joe Jones leads the way, averaging 8.2 yards per carry.
Stop the run, take care of the ball, and the Greyhounds should be fine.
Vikings at Warriors
Bracket: 3AA West
Time: 7:30 p.m.
Seed/Records: No. 16 South Iredell (5-6); No. 1 Weddington (11-0)
Winner gets: either No. 8 Winston-Salem Parkland (7-3) or No. 9 Alexander Central (8-3) in the second round
Last week: Cullen Smith rushed for three touchdowns and threw for another three TDs as South Iredell extended its streak of qualifying for the state playoffs with a 51-21 victory over Carson. The Vikings have been to the postseason every year since 2004; Weddington demolished Waxhaw Cuthbertson 49-0.
Outlook: The Vikings' season ended in the second round of the 3AA playoffs last season with a 33-6 loss to eventual state champion Weddington. It is likely to be a first-round exit this time.
The defending state champion Warriors have throttled everyone they've played since the end of August. That includes the 49-point drubbing of Cuthbertson, which beat South Iredell 34-20 in the season opener.
The Vikings need to play flawless and get the bounces to go their way to have any shot of pulling off the upset.
Warriors at Golden Lions
Bracket: 2AA West
Time: 7:30 p.m.
Seed/Records: No. 16 West Iredell (6-5); No. 1 Shelby (9-1)
Winner gets: either No. 8 Maiden (8-3) or No. 9 North Surry (7-4) in the second round
Last week: The Warriors did what they had to to get into the playoffs and that's beat Fred T. Foard 29-14; Shelby clinched the Southwestern Conference championship outright with a 49-21 victory over Belmont South Point.
Outlook: This is what a David versus Goliath matchup looks like.
Shelby is the defending 2AA state champion and a perennial powerhouse. West Iredell is searching for its first playoff win since 2007.
The Warriors need long possessions to limit the amount of time Shelby's high-scoring offense has on the field. The Golden Lions average 46 points a game.
Pirates at Wildcats
Bracket: 4A West
Time: 7:30 p.m.
Seed/Records: No. 9 Porter Ridge (6-5) at No. 8 Lake Norman (6-5)
Winner gets: top seed Greensboro Grimsley (10-1) in the second round. Grimsley has a first-round bye
Last week: Porter Ridge lost a shootout with Hickory Ridge, 51-48; Zack Ladowski ran for a couple of touchdowns and Anthony Limon threw two touchdown passes as the Wildcats thumped North Mecklenburg 42-7.
Outlook: This is probably the most evenly matched playoff game of the night among contests involving Iredell County teams. It makes sense. That's what you would expect from an 8 seed versus 9 seed matchup.
On offense, the Wildcats will have to stop 6-foot-6, 230-pound defensive end Cris Capers. He has five sacks and 25 quarterback hurries to go with 74 total tackles, including 10 for losses.
Brandon Perry will be a focal point for the Lake Norman defense. Perry gets the bulk of the work at running back for the Pirates. He averages 7.3 yards per carry.
Pirates at Blue Devils
Bracket: 3A West
Time: 7:30 p.m.
Seed/Records: No. 11 Greensboro Page (3-8); No. 6 Mooresville (6-5)
Winner gets: No. 3 seed Jamestown Ragsdale (5-6) in the second round. Ragsdale has a first-round bye
Last week: Page gave up 342 rushing yards in a 32-17 loss to Greensboro Grimsley, the top seed in the 4A West; The Blue Devils took one of the state's two or three best teams to task, trailing Mallard Creek only 10-7 at halftime before losing 24-7.
Outlook: Mooresville's performance against Mallard Creek should give it a boost entering the playoffs. Few can say they've gone toe-to-toe this season for even a half with the traditional juggernaut.
Page's record is a little misleading. The Pirates, who use two quarterbacks, played a challenging schedule.
It's by no means a gimme, but the Blue Devils should advance.
Be the first to know
Get local news delivered to your inbox!