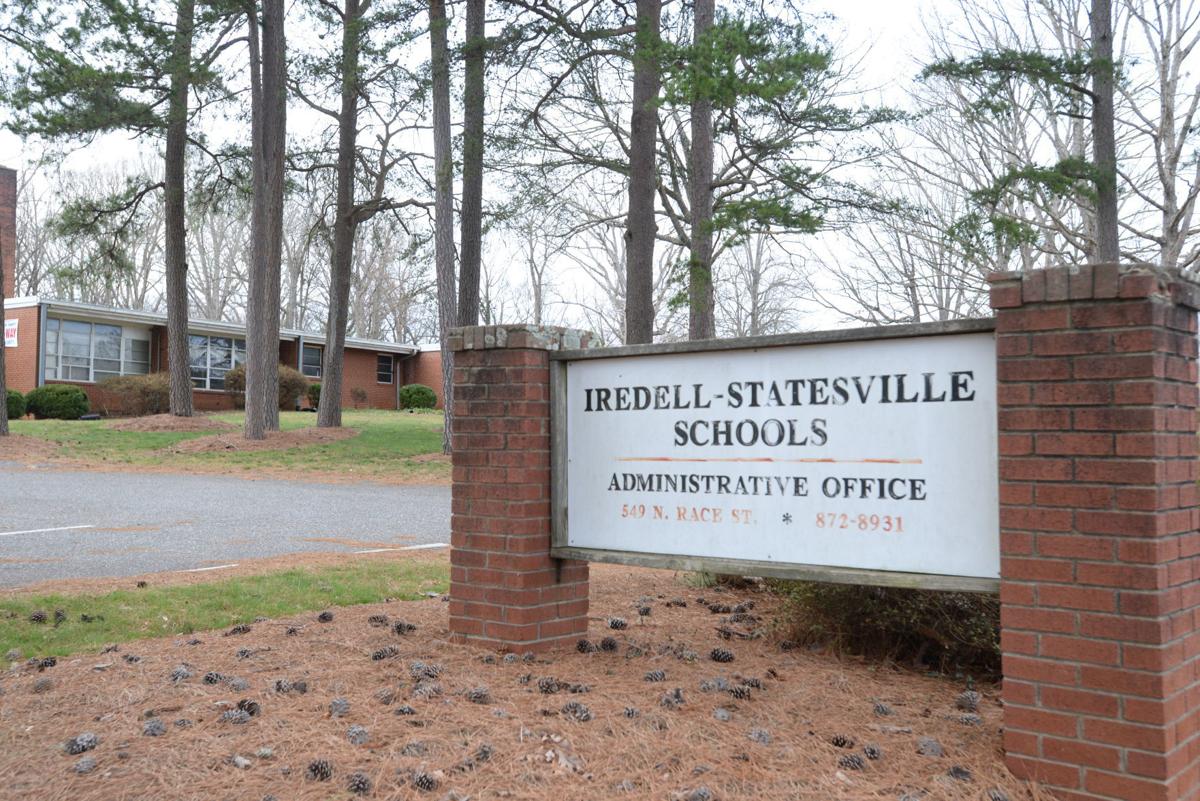 The Iredell-Statesville Schools Board of Education introduced restrictions to be in compliance with social distancing guidelines aimed at preventing the spread of coronavirus.
This came at the board's meeting Monday.
In-person audience attendance is currently not allowed at the meetings and the public comment portion had restrictions in place to keep social gatherings at 10 or fewer people. The meeting was streamed live on the I-SS YouTube channel.
"We have made an effort to protect everyone as well as follow safety guidelines," said board chairman Martin Page.
Page said that members of the public could sign up for public comment as usual, but they would be taken to a separate room before the meeting begins and then would present their comments one by one at the appropriate time.
No one signed up for public comment.
In addition, board members were 6 feet apart in compliance with social distancing guidelines.
Almost all I-SS staff that presented to the board did so through remote video call.
I-SS Superintendent Brady Johnson, via video call, commended I-SS staff on their response to the COVID-19 pandemic.
"Every single department in this school system has risen to the call, has exceeded expectations," Johnson said.
He also commented on the pandemic coming at the end of his education career. Johnson is set to retire at the end of the school year.
"Someone told me the other day, 'What a terrible way to end your career in a mess like this,' and I said, 'To the contrary, this is showing me the very best of this organization that we call I-SS, and it has brought the better angels of our nature to the surface,'" Johnson said.
Johnson concluded by addressing what he said was the issue of inequity as a result of the pandemic.
"This crisis has shown a bright light on the issue of equity, and some families are doing better in responding to this emergency than others," Johnson said. "We're going to have to figure out a way to close that equity gap."
Among other actions of the board, Samuel Kennington announced it was on schedule to select a new superintendent for the next school year.
Measures passed
The board also discussed renovations for Brawley Middle School.
The renovations are for the implementation of the IB program at Brawley Middle and will include locker room renovations, turning eight classrooms into four combined classrooms and repairing leaks around the media center.
Board member Bill Howell questioned spending money on such a project. He said that the district should be more frugal since there are many other construction projects taking place in the district.
"We have a project at Statesville High School we have voted to do. We have a project at West Iredell High School that this board has voted to do. We have a project at Statesville Middle that this board has approved. Where in the heck are you getting the money for this?" Howell said.
Kenny Miller, assistant superintendent for facilities and planning, said that the renovations were being funded by $3.75 million in reserve bond funds from the 2014 school bonds. He also said it was being funded by recurring capital funds already set aside and $4.3 million is lottery proceeds.
However, the board voted unanimously to approve the renovations.
The board voted 5-2 to extend the auditor contract for Coffey, Lovins & Co. at $30,700.
Thompson, Price, Adams & Co. made a bid at $27,500 but I-SS Chief Financial Officer Melissa Wike voiced reservations.
Coffey, Lovins & Co., which I-SS has contracted in the past few years, audits individual schools.
"I'm not familiar with this company. They did not call to speak to me and introduce themselves to me. They just submitted their bid," Wike said.
Page, who voted in favor of the measure, said that it is important that individual audits for schools were included.
"We've got to have our schools looked at. That's one of the biggest things, I think, the individual school audits," Page said.
The board also voted unanimously to accept a list of vendors that I-SS had purchased goods from valued at $90,000 or more in the last 12 months. This measure was in compliance with a recent district policy that requires the board to approve transactions of this nature.
The policy requires that the board approve vendors that have sold $90,000 worth of total goods to I-SS in the past 12 months.
Page said that the board would look at changing this policy in the future as it presents complications by being spread out over two fiscal years.
The board also voted unanimously on teacher, principal and administrative contracts.
The only change made was to Wike's contract.
The board changed it to a two-year contract and left the details of the contract to the new superintendent for the 2020-21 school year. The agenda originally had Wike on a one-year contract.