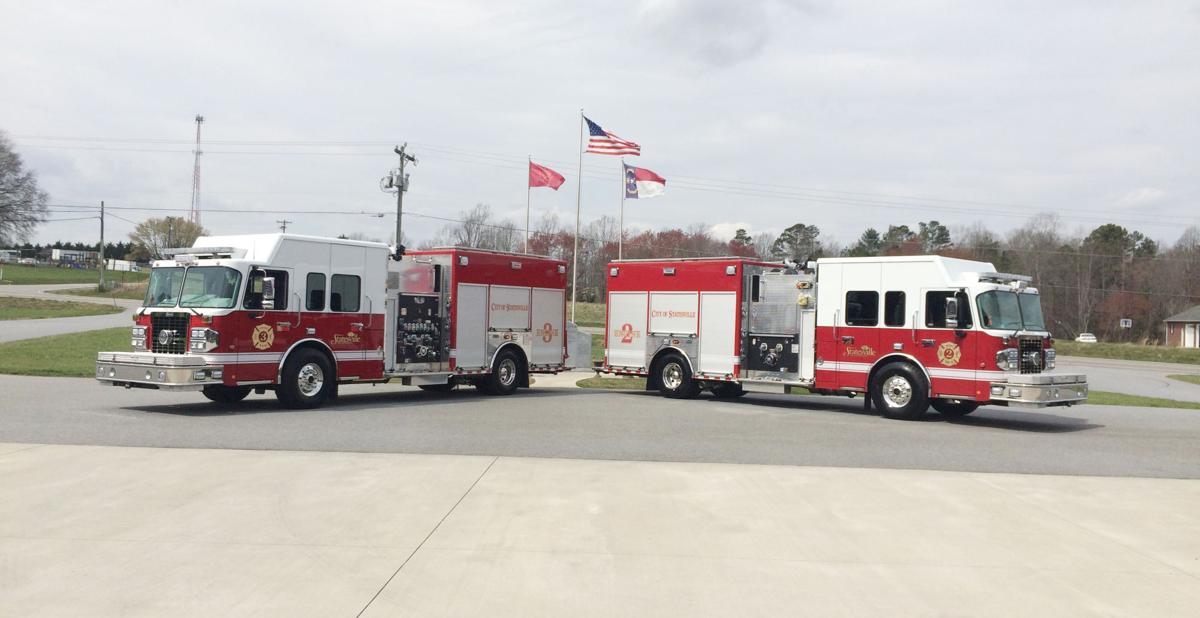 Here's a roundup of some of the best -- and worst -- of the week in Iredell and elsewhere:
BEST
FRESH FIRE TRUCKS: The two fire engines purchased by the City of Statesville last year have arrived and will go into service as soon as necessary equipment is installed and firefighters are trained on the vehicles' new safety features. The new trucks will replace 1987 and 1988 models, which have outlasted the city's policy to retire reserve engines older than 25 years. Currently housed at Station 4 on Martin Lane, they will be moved to Station 2 (Security Drive) and Station 3 (Eastside Drive) when in service. The Statesville Fire Department will hold a public celebration for the new engines in the first week of May.
ARMOR ADDED: Thanks to the Iredell County Sheriff's Office, elementary schools across Iredell will receive a portable ballistic shield that will offer protection in instances of an active shooter. Funds for the $45,000 purchase will come from the federal Equitable Sharing Program, which seizes assets from convicted drug offenders and other criminals and returns some of the funds to local law enforcement agencies. "We hear a lot of talk from a lot of people about how we are going to protect our children and school staffs," Sheriff Darren Campbell said. "This step, among others, hopefully shows we as a sheriff's office recognize the evolving threats to our schools and are taking tangible steps to prevent and mitigate violent events from occurring in them." No exact date was given for when the shields would go into the schools, but Campbell said it would be soon.
ReSTORE RETURNS: A familiar storefront resurfaced at 1893 E. Broad St. on Friday: Our Towns Habitat for Humanity's ReStore is now open in Statesville. The store replaces the Shelton Avenue location, which closed in February 2016. The 13,000-square-foot facility is lined with furniture, appliances, hardware, linens, sporting equipment, books, collectibles, building materials and more. Store hours are 9 a.m. to 5 p.m. Monday through Saturday. Proceeds from the store help support Our Towns' homeownership and repair programs, which builds new homes and helps provide affordable mortgages for families in need.
WORST
I-40 CLAIMS ANOTHER: Following the deaths of two on the same stretch of highway a week before, Reynolds Volunteer Fire Department Chief Richard Sales was killed last Sunday morning when his vehicle rolled off of Interstate 40 near mile marker 143 in western Iredell County. The N.C. Highway Patrol is investigating the crash. On Tuesday, a procession carrying Sales' body from Winston-Salem to Asheville went through Iredell on I-40, and the Statesville Fire Department draped the American flag over the Radio Road bridge in solemn tribute to the late firefighter.
Be the first to know
Get local news delivered to your inbox!