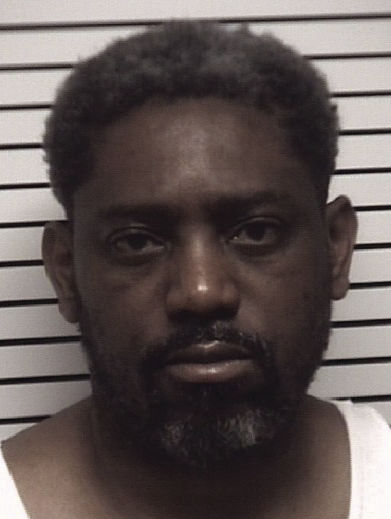 UPDATE, April 10, 8 a.m.: According to Iredell-Statesville Schools, McNeill resigned last week and is no longer employed at Pressly. The story has been updated to reflect this information. 
Derone Martin McNeill was released on a reduced bond Monday afternoon.
McNeill, 47, was originally being held on a $2 million secured bond after two law enforcement agencies in Iredell County announced he was facing more than 80 charges of sexual assault.
Court documents show that his bond was lowered to $100,000 April 8; the order was signed by Judge Christine Underwood. McNeill's lawyer is Kenneth Darty.
The conditions of release state McNeill is to have no unsupervised contact with children under the age of 18, unless they are his own children. He is also not allowed to contact the reported victim or their family.
District 22B Attorney Garry Frank confirmed that Robert Taylor would be serving as the assistant district attorney prosecutor for McNeill's trial. Frank serves as district attorney for Davie and Davidson counties.
Frank explained that this decision was made last week after District 22A Attorney Sarah Kirkman recused herself from the case. This was done in the best interest of justice and avoiding any potential conflict in the case, Frank stated.
Statesville Police Chief David Addison said he had no comment regarding McNeill's release.
This release comes less than a week after McNeill was taken into custody in Forsyth County.
Iredell County Sheriff Darren Campbell said that McNeill was arrested April 3 after being released from a hospital. Neither Campbell nor Addison gave a reason for McNeill's admission to the hospital.
On March 26, the Statesville Police Department charged McNeill with 26 counts of second-degree rape, 26 counts of second-degree forcible sex offense and 26 counts of sexual activity with a student.
A day later, the sheriff's office announced additional charges against McNeill on two counts of felony second-degree forcible rape, two counts of felony second-degree forcible sex offense, and three counts of felony sexual activity with a student by school personnel.
Addison said that the police department was aware McNeill wasn't within city limits at the time the charges were announced.
McNeill is the former athletic director of Statesville Christian School, and was employed by the Pressly School in Statesville as a teaching assistant at the time of his arrest. A spokesperson for school administration said at the time of his arrest that McNeill was placed on paid administrative leave the same day that charges against him were announced.
Iredell-Statesville School also said at the time of arrest that there would be an internal investigation concerning McNeill's time at Pressly; he had only worked at the Pressly School since May 2017. His record at Pressly also showed that no disciplinary actions had been taken against him.
WHAT ARE THE CLAIMS?
A news release from the SPD said that they forwarded a report from the sheriff's office that it received March 7.
The report claimed that a teacher sexually assaulted a student at Statesville Christian, and the victim told law enforcement that she was assaulted by McNeill multiple times between 2012 and 2014, authorities said.
Campbell said that detectives with the sheriff's office attempted to obtain a statement from McNeill, but he declined their request.
Be the first to know
Get local news delivered to your inbox!