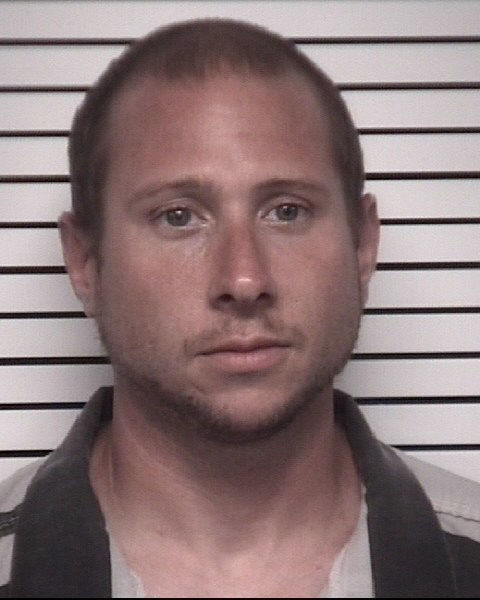 A Statesville man was charged with stealing candy and a sound system from West Iredell High School.
Daniel Lawrence Brockett Jr., 32, of Woodhaven Drive, was charged with four felony counts of breaking and entering and larceny after breaking and entering and two counts of attempted breaking and entering and one count of misdemeanor first-degree trespass. A magistrate set bond at $20,000.
Iredell Sheriff Darren Campbell, in a news release, said Brockett broke into several storage buildings at West Iredell High School on June 11.
Deputies were called to the school and learned several storage buildings at the softball field, practice football field and the concession stand at the baseball field had been broken into. Candy was stolen from the concession stand and an amplifier/stereo system was stolen from the broadcast booth above the concession stand, Campbell said.
The value of the stolen items was $250.
The case was assigned to the Criminal Investigations Division to investigate further.
During the investigation, detectives received information about the stolen property being at a residence on Desiree Drive, Campbell said. Detectives went to that residence and interviewed the residents. Information was received about additional items that had been stolen from the school. Detectives were able to recover all of the stolen property in this case and identify Brockett as a suspect, Campbell said.
On Thursday, June 18, detectives located and arrested Brockett at his residence.
Brockett has numerous criminal convictions of injury to property, driving while license revoked, communicating threats, assault on a female, DWI, larceny of a motor vehicle, fleeing to elude arrest, unauthorized use of a motor vehicle, felony larceny, breaking and entering of a motor vehicle, disorderly conduct, and breaking and entering, Campbell said.
He also has charges pending in Buncombe County for driving while impaired, driving while license revoked, reckless driving, hit and run, resisting a public officer and fleeing to elude, Campbell said.
Be the first to know
Get local news delivered to your inbox!