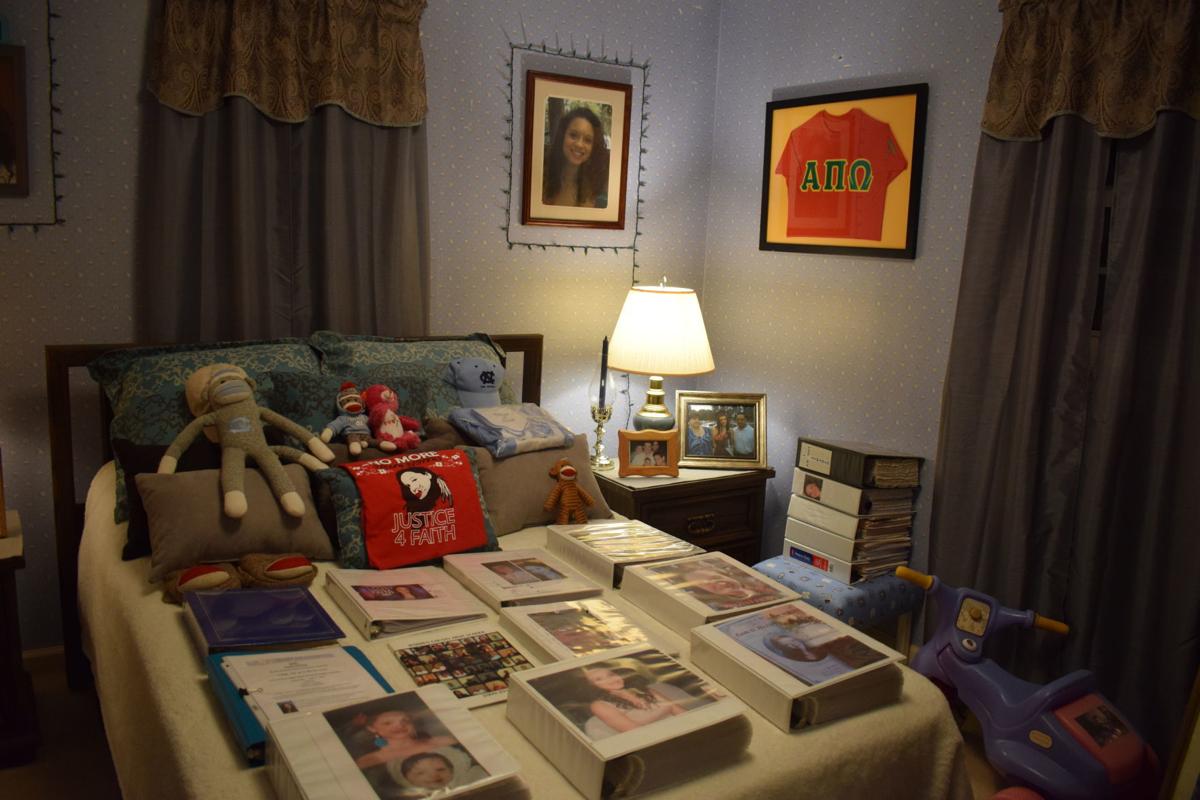 Roland Hedgepeth lives in a small home in Hickory. Throughout the house are pictures of a smiling young woman and decorations with the word faith.
Hedgepeth said many of the decorations were gifts as well as some of the paintings. All are in remembrance of his daughter, Faith Hedgepeth, who was found dead in a friend's apartment in Chapel Hill on Sept. 7, 2012.
"Most people remember her laugh and her smile," Hedgepeth said. "She smiled a lot of the time. She had a unique laugh. It was like a little girl that you tickle, and they get hysterical. That's the way her laugh was."
Her room is still decorated for a young woman, with a bedroom set. However, the bed is covered in binders where Hedgepeth keeps track of the case and any new developments as well as media stories about his daughter. The walls are covered in memorabilia from before and after her death.
Faith was an undergraduate attending Chapel Hill for a third year. She was outgoing and had many friends on campus. Hedgepeth said she wanted to work with children and was considering a career as a teacher or pediatrician.
She was staying at a friend's apartment for a little while. Faith and her friend went to a popular nightclub called the Thrill and returned to the apartment at 2:30 a.m. Her friend left later. When she called Faith at 8 a.m., Faith didn't answer. Her friend found Faith's body when she returned to her apartment and called 911.
Since then Hedgepeth has been working to get justice for his daughter.
"I would wake up in the morning. Before my feet hit the floor, it (Faith's case) was the first thing on my mind before my feet ever hit the floor," Hedgepeth said. "When I lay down at night, it was the last thing on my mind. It filled all that space in between. When my mind wasn't necessarily occupied with work and all during the day, things were happening and going on, any time I got a break, my mind would go right back to it, reaching out, trying to get people to help, borrow money to help pay for private investigators."
It will be eight years this September since Faith's murder, and Hedgepeth is still seeking justice. He said he's aged twice that. His efforts have cost him money, time and his health. He spent his retirement savings
and even borrowed money he is still paying back to hire private investigators.
Once he ran out of money, people approached Hedgepeth to offer him pro bono services. While he's grateful for the assistance, he said that without being paid, people don't have the drive needed to find answers.
"I got burned out on it (bringing Faith's murderer to justice) last year," Hedgepeth said. "I got to the point where I realized that I had to try and let it go a little bit because it had consumed me."
Finding supportHedgepeth said his manager suggested the Iredell County Homicide Support Group for Survivors. The group was monumental for processing his grief. Having lost his mother before Faith's murder, Hedgepeth said losing a family member to violence creates a different emotion.
"They just let me talk and tell them about Faith and what have you. It was an avenue, and they just sit and listen intently like they cared, and they did because they could truly empathize," Hedgepeth said. "Losing someone to murder, you feel like you've been violated. You've been raped. Everything is stolen from you. It's not like you just lost. It's like they were stolen, taken. It's a different feeling."
Now, Hedgepeth goes to the support meetings to give back to those who helped him. He said he understands their pain and the sensation of being stuck in the grief for a loved one while it feels like the rest of the world is moving on.
Members still ask Hedgepeth about Faith's case. He said all the members pray for each other and support each other.
"We want people out there who are hurting, who don't know anything about our group, we want them to know they have a place to come," Hedgepeth said. "We don't judge them, what happened or why it happened. It happens. Your heart gets ripped out and there's no getting over it."
Using the mediaHedgepeth has shared Faith's story with newspapers, blogs, television shows and podcasts. He finds each story once it is published and goes over it. He said he wants to use any avenue he can to make sure Faith's story continues to be heard.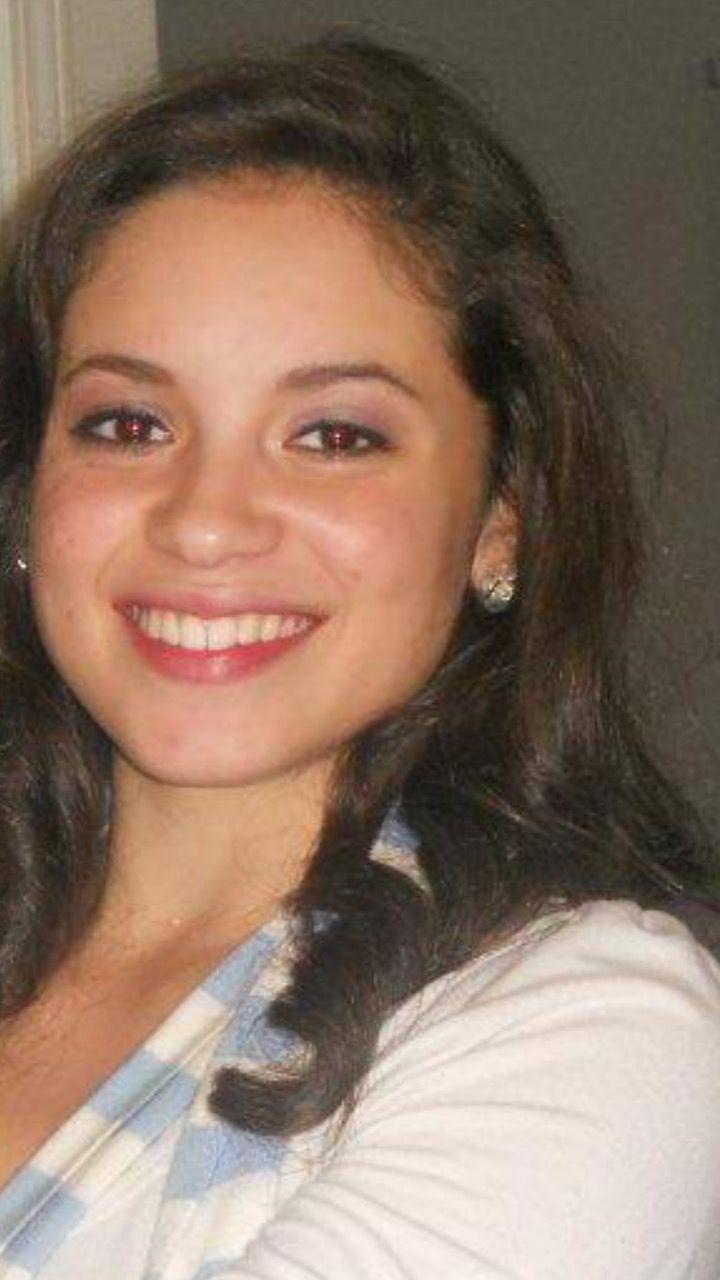 In an email, Chapel Hill Interim Communications Manager Ran Northam said people call and email the Chapel Hill Police Department every time there is new media coverage.
"The resolution of this case hinges on continued efforts by the police department and information from the public," Northam said. "We follow up on all the leads that are presented from this information sharing. You never know when one of those phone calls or emails may lead to a piece of key information."
Northam said Chapel Hill police have interviewed thousands of people while investigating Faith's case.
Because of these efforts, Faith's story has been heard in the Middle East via a podcast. There's even a podcast in Spanish about Faith.
Hedgepeth said he liked to see stories on Faith out there. The more visible Faith and her story is, the more likely he feels someone who knows something about that night may come forward.
"There are so many ways to watch media nowadays, with streaming and everything, you do a TV show, you may not get half the people you would think are watching TV to see it because they may not watch TV," Hedgepeth said. "They may stream it."
Hedgepeth said he likes some of the stories better than others. Some find a new angle. Others reuse what other stories have said before. Regardless, each story keeps Faith's name in the public and spreads her story.
"I have always used every angle, every avenue I could to help keep it out there," Hedgepeth said. "That's why I've never turned down an interview."