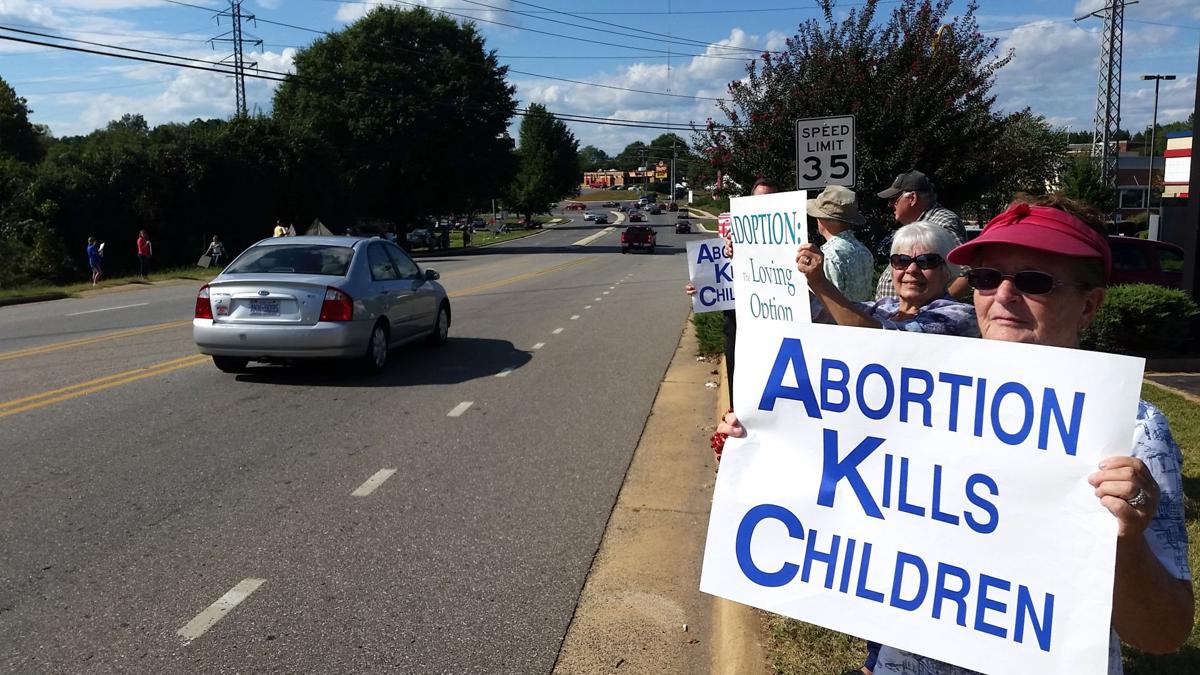 Dozens of protestors holding signs lined Glenway Drive Sunday afternoon for a silent rally aimed at encouraging pregnant woman to consider alternatives to abortion. 
Linda Harmon organized the protest in Statesville as part of the 29th annual Life Chain event. Her husband Jerry helped organize a protest down Main Street in Troutman. Two more rallies were held in Mooresville, joining more than 200 sites across the country held simultaneously Sunday.
"I think it's wrong to kill children," Linda Harmon said. "I'm hoping it'll change people's hearts in how they value children. One in three children are aborted in this country. Can you believe that?"
The Harmons have been organizing local Life Chain protests for 15 years, Linda Harmon said. Sunday's event was among one of the largest, with organizers reporting more than 75 people from at least six churches participated.
The signs displayed messages such as "Adoption, the loving option," and "Lord, forgive us and our nation." Life Chain's website says it is a prayerful demonstration where participants stand for 90 minutes to show their opposition to abortion.
Rachel Snyder, who helped with the organization in Statesville, said the response from cars passing had been mostly positive, with only a couple people showing anger towards the protestors.
"If just one life is saved by what we are doing today, it is worth it," Snyder said. "And we also hope to save the mothers ... from the heartbreak of killing their children."
Husband and wife Curtis and Marilyn Vinson participated in the Life Chain event for the first time on Sunday. Both said they will join again next year.
"We do believe firmly that the unborn are children and they have just as much a right to life as we do," Curtis Vinson said.
"We were each created by God before each of us was born and it's disgraceful to God to abort your child," Marilyn Vinson added.