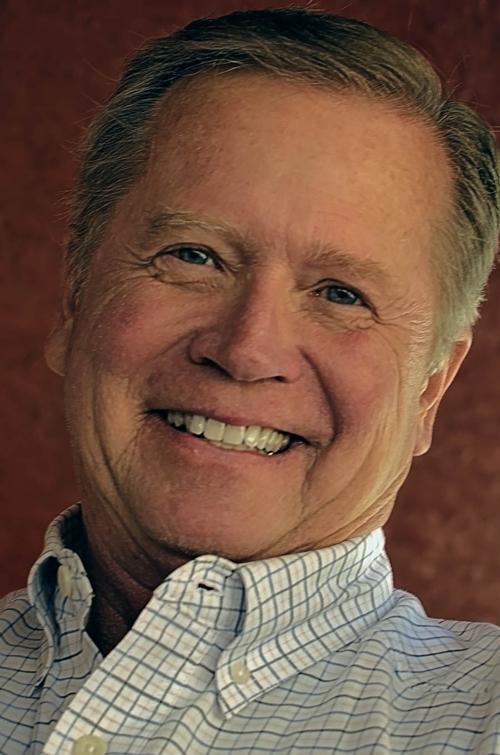 I was on the front porch when you drove by and I waved, a sedentary writer who arose long enough to purchase some local blueberries, bring them home, pick out the best looking one, rinse it off, and pop it into my wife's mouth. In one move I made a statement of love and demonstrated a high degree of competence. Yay me.
It takes a lot of love and concessions to make a marriage work for 31 years.
To make a good life with your best-informed critic is a daunting challenge. I attract many critics, but my wife is the best informed, she up-dates her information daily — hence the need for fresh blueberries and random acts of kindness.
As we march through the hot days of July, honeybees are busy putting their six months of life to good use before their wings become nubs and they drop dead, reminding us that life is temporary. Summer is always too brief and sweet corn comes and goes like a flash in a pan.
You boil up the first sweet corn ears of the season, slather them with butter and salt and say in one fast breath "God is good, God is great, letusthankhimforthisfoodamen." Then you eat it, row by row, like a cartoon character from childhood — left to right, hit the carriage return (ding!) and start the next row. It's delicious and you anticipate eating sweet corn for several more meals.
But it doesn't happen.
Your schedule is busy, obligations encumber you and weeks pass and suddenly it's September and the sweet corn is gone for another year. This happens all through life. You have dinner with some dear friends, you have a wonderful time, and one will say "Let's do this again, soon." But you never do. You promise yourself you're going back to that scenic spot on the Blue Ridge Parkway you saw last year, but that never happens.
Nevertheless, America is a nation of optimists.
Years ago, a certain Mr. Jefferson wrote a document declaring freedom from the king of England and against all odds including the British military, they made a nation. So, every July 4th we get to sit in the shade and enjoy the fact that America is a great land of generous friendly people. Sure, the TV media would have you think we're on the skids, but the amiable American society lives on. Only an American will give a stranger direction to the nearest interstate highway and still manage to tell him about the crazy uncle that ran off with the church secretary and now owns a rent-a-chicken business in Arizona.
And that's the America I love, a nation of friendly Civitan clubs, Rotarians, good teachers, caring parents and neighbors. You can find it at state fairs where they still show hogs the size of polar bears, sell fried cheesecake, give blue ribbons for apple pies and watch people walk around sweating in T-shirts that bear pictures of motorcycle companies on them.
The pandemic has gripped our lives since March and now I take daily walks at a geezer pace yet I see no signs of despair, only the happiness of dogs and kids, squirrels scampering in the park, people smiling, the individual styles of runners, the grim determination of old guy joggers and one tells me that I look in shape, I should join him. I think that highly unlikely but then why rain on my own parade? I smile.
Meanwhile someone grew these blueberries, and it's time to enjoy them and find my favorite sweet corn, Silver Queen. It's delicious. Gotta go. Make sure you have a great day.
Be the first to know
Get local news delivered to your inbox!