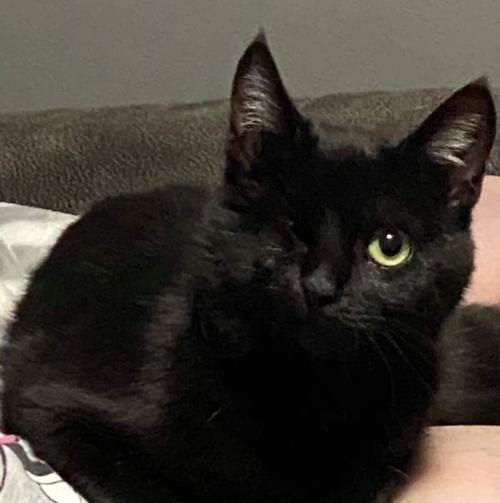 Luna is 5 months old and is a sweetie. She loves to cuddle and give kisses. She loves playing with... View on PetFinder
OLIN—As John Jackson Jr. crossed the goal line for the fifth time Friday night everybody in Raider Ravine could feel what was about to happen,…
Ginger Finley simply has one goal by telling her family's story — to prevent another family from experiencing the pain and loss she has experi…
A crash Saturday morning seriously injured one man and the resulting vehicle fire closed the northbound lanes of Interstate 77 for two hours.
The Iredell County Sheriff's Office reported several arrests as a result of recent narcotics investigations, Iredell Sheriff Darren Campbell said.
Statesville took a step toward quieting down trucks as they come through the city at Monday's city council meeting.
The following is a list of those booked at the Iredell County Detention Center on felony and driving while impaired charges from Sept. 9-15. L…
A Statesville woman is accused of stealing more than $3,500 in jewelry from her workplace, Iredell County Sheriff Darren Campbell said in a ne…
A wreck involving a vehicle fire has closed the northbound lanes of Interstate 77 near the 39 mile marker.
A cyber tip led to the arrest of a Statesville man in connection with an investigation into a report of child pornography.
Authorities say a body discovered Sunday in Wyoming is believed to be Gabrielle "Gabby" Petito.