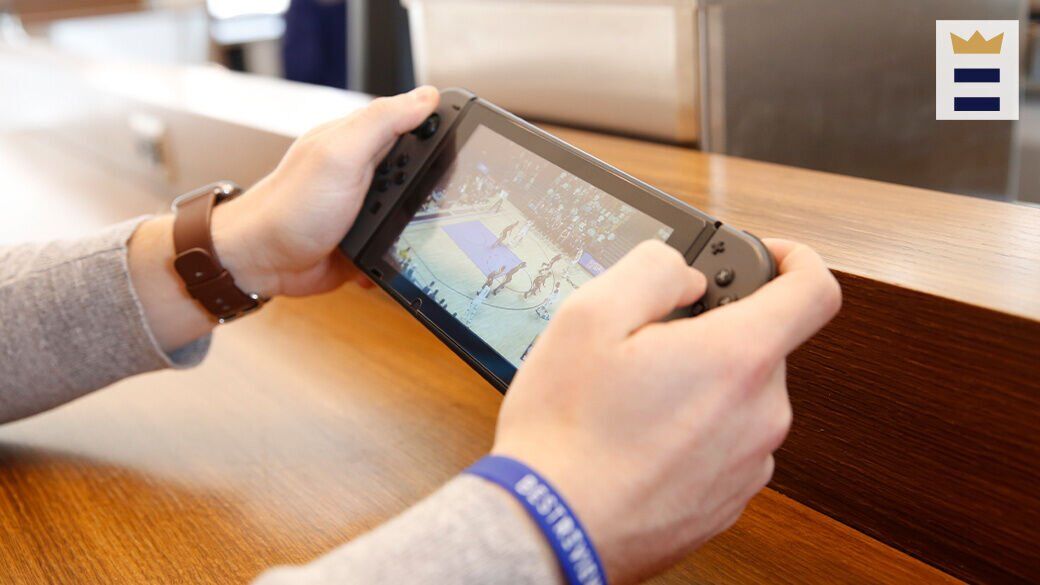 How to get the best Nintendo Switch Black Friday deals
Have a Nintendo Switch gamer on your holiday shopping list? Black Friday sees plenty of deals on Nintendo games and accessories, and in order to scoop them up, shoppers should start researching deals now. 
While it's hard to predict which Nintendo Switch products will go on sale this Black Friday, a look at last year's trends can help shoppers anticipate this year's sales. Early research isn't the only way to get a leg up on Nintendo Switch deals on Black Friday, though. From adding products to carts early to leveraging discounts, there are several ways to save big during the hot holiday shopping event.
How to save with Nintendo Switch Black Friday deals
Do your research
To save money on Nintendo Switch games and accessories, begin by brushing up on the differences among the three Nintendo Switch models.
The original Nintendo Switch may be available in cost-effective bundle packs featuring top games and accessories for Black Friday.
The Nintendo Switch Lite is only compatible with Switch games that have handheld mode. Shoppers should confirm the specs on an item before purchasing. 
The brand-new Nintendo Switch OLED, released Oct. 8, is unlikely to go on sale for Black Friday. However, there may be sales on compatible accessories.

 
Sign up for deal alerts
Stay on top of Black Friday announcements and deal alerts by signing up for emails or push notifications from retailers. Amazon and Kohl's, both of which sell Nintendo Switch products, may send out Black Friday news or preview sales as early as the beginning of November. The BestReviews email newsletter also keeps shoppers in the loop for upcoming Black Friday deals, including those on video games and accessories.
Add Nintendo products to carts early
Product availability is fleeting on Black Friday, so to get the best deals before they're gone, shoppers have begun adding Nintendo Switch games and accessories to their carts in advance. Once a deal drops, shoppers can check out quickly before the product sells out. It's worth adding out-of-stock items because many retailers will notify shoppers when products in their cart are back in stock. 
Top Nintendo Switch Black Friday deals
Based on last year's Nintendo Switch Black Friday sales, these products may see deep discounts during the shopping event. From games to branded accessories, there's something for every Nintendo Switch gamer — so act fact and add them to your cart in time for Black Friday. 
In this exciting adventure that quite literally unfolds, Mario fights the origami menace that has been tormenting the kingdom. He and his new sidekick, Olivia, battle it out with Folded Soldiers and other challenges as they attempt to retake Princess Peach's castle from the evil King Olly.
PowerA Joy-Con Animal Crossing Comfort Grip: available at Amazon
This Joy-Con comfort grip features recognizable icons and colors from "Animal Crossing." It keeps hands comfortable with ergonomic double-injected rubber grips, and the lightweight design won't fatigue hands during prolonged gaming sessions.  
Lauded as one of Nintendo's best fitness games ever made, "Ring Fit Adventure" offers dozens of fitness challenges to deliver a full-body workout. It's suitable for players of all skill and fitness levels. Challenges include easy-to-follow tutorials or on-screen guides. 
PDP LVL40 Wired Stereo Headset: available at Amazon
PDP, an officially licensed Nintendo partner, presents this affordable wired headset for Switch. In addition to a comfortable design with padded ear cups and headband, the headset features a flexible, noise-canceling mic.
"The Legend of Zelda: Skyward Sword HD": available at Amazon
A favorite among Zelda fans, this game explores the origins of Link, Zelda and the Master Sword in an emotionally charged journey. Players will perfect their sword-swinging skills with Joy-Con controllers, especially when they battle trouble-making opponents.
Hori Nintendo Switch Pokémon All-Stars Vault Case: available at Amazon
Compatible with Nintendo Switch and Switch Lite, this Pokémon-themed case is ideal for travel. The sturdy shell design has a glossy, moisture-repellent finish and the interior is lined with soft, non-scratch material. There's even room to store a handful of Switch games. 
"Sonic Colors Ultimate: Launch Edition": available at Amazon
Sonic embarks on a colorful, gravity-bending journey in six unique worlds, including a Sweet Mountain with candy-inspired scenery. A high-speed, high-intensity game, it keeps players on their toes with plenty of new challenges and obstacle courses. 
PowerA Everywhere Messenger Bag for Nintendo Switch: available at Amazon
Specially designed for Nintendo Switch and Nintendo Switch Lite systems, the PowerA messenger bag has a dedicated space for each accessory. The bag has a rear flat storage pocket that can hold game guides or extra cases. 
"LEGO: Marvel Super Heroes": available at Amazon
In this new LEGO game, players fight alongside their favorite Marvel Super Heroes to defend Earth from the Super Villains. The boards bring players to classic Marvel locations such as Stark Tower and the X-Mansion.
Hori Game Card Case 24 for Nintendo Switch: available at Amazon
Popular for pocket-friendly game storage, this Hori case holds up to 24 Nintendo Switch game cards. The hard-shell case features a transparent retro design in smokey gray. Unlike most other cases, this Hori design offers memory card storage. 
"Cooking Mama: Cookstar": available at Amazon
While it has cartoony graphics, this Cooking Mama game takes the art of cooking seriously with more than 90 culinary challenges. Gameplay is dynamic and engaging because it features a blend of traditional and motion controls.
SanDisk 128GB microSDXC Card: available at Amazon
Thanks to this tiny memory card, players can rest easy knowing they have plenty of room for their favorite games. This particular SanDisk card is licensed for Nintendo Switch and is emblazoned with iconic logos. 
PowerA Fusion Wireless Arcade Stick for Nintendo Switch: available at Amazon
This wireless Japanese arcade-style stick is built to last through hundreds of intense face-offs in popular games like "Metroid Dread" and "Mortal Kombat." It has a removable clear cover and extra face card so players can add custom designs or artwork.
Sian Babish is a writer for BestReviews. BestReviews is a product review company with a singular mission: to help simplify your purchasing decisions and save you time and money.
BestReviews spends thousands of hours researching, analyzing and testing products to recommend the best picks for most consumers. BestReviews and its newspaper partners may earn a commission if you purchase a product through one of our links.
Distributed by Tribune Content Agency, LLC.