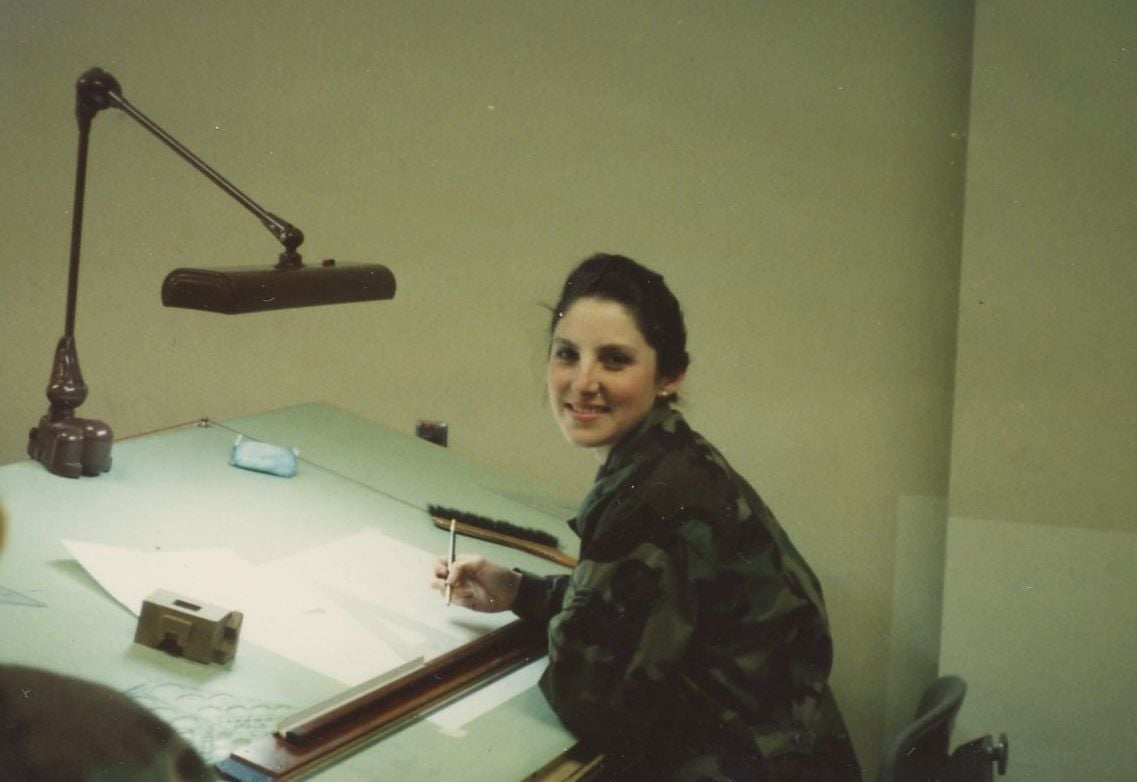 Sarah Allen has a heart for service.
She served in the United States Air Force from 1990-95, but didn't stop there. Serving and volunteering continue to be important parts of her life.
Loving fashion, Allen went to school and earned an associate degree in fashion merchandising. She used her degree and worked at various businesses; however, the job involved lots of hours and not much pay. Therefore, she decided to go back to school and — in order to do this — Allen decided to go the military route. With her associate degree, she could enlist with a higher pay grade and rank.
Allen signed up at the age of 23. The recruiter called, she said, and told her there was good news and bad news. The good news was she had gotten her guaranteed job of drafting and survey engineer assistant, which is something she could continue doing in civilian life. The bad news — she had less than a week before she had to leave.
"I didn't know if I was going to war. I was excited and nervous," she said. "There were mixed emotions. I was representing my country. I was excited. It was an adventure doing something different but nerve-racking as I may go to war."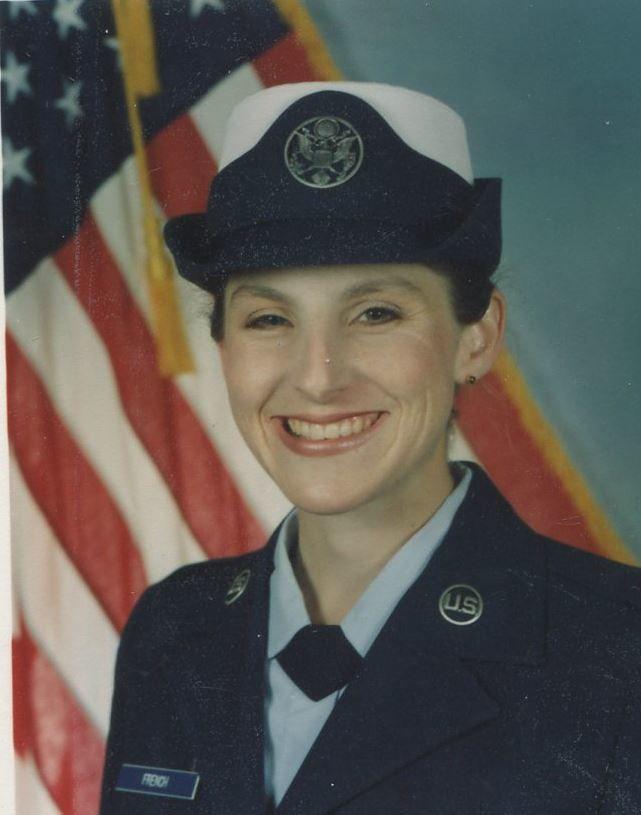 Allen reported for her basic training at Lackland Air Force Base in San Antonio, Texas after which she went to Tech School at Shepherds AFB in Wichita, Texas.
From 1991-1995 she was assigned to Hill AFB in Utah. She defines herself as adventurous with a love of traveling, and thus she loved the moving around. The war had ended, so she didn't see combat.
During her time in the military she was able to pursue another love.
"I loved to volunteer and serve," she said.
And she did just that.
Branching out from fashion merchandising, and with the drafting experience she gained, Allen volunteered in a different area — the medical field — as she helped with physical therapy and also spent time in the operating room, witnessing several surgeries.
Working alongside a major in the Air Force, Allen volunteered and learned about hippotherapy, a program that uses horses to assist patients in regaining their balance and helping with trunk control.
With a smile that always lights up her face, Allen said, "I like to help. I like to learn. Serving is a way of learning."
She decided to continue her education and pursue her CNA degree while still in Utah.
Originally, Allen had considered a career in the military; however, she said that "God had other plans for me when I exited the military."
She moved to Greenville, where she got a job providing home and hospice care.
In 1997, she continued her education and earned her occupational therapy degree. Allen currently works at PACE@Home in Newton as needed.
Allen and her husband Jeffery have two children, Katelyn Grace and Joshua Tyler, both students at Mooresville High School. Therefore she now also volunteers in the school system.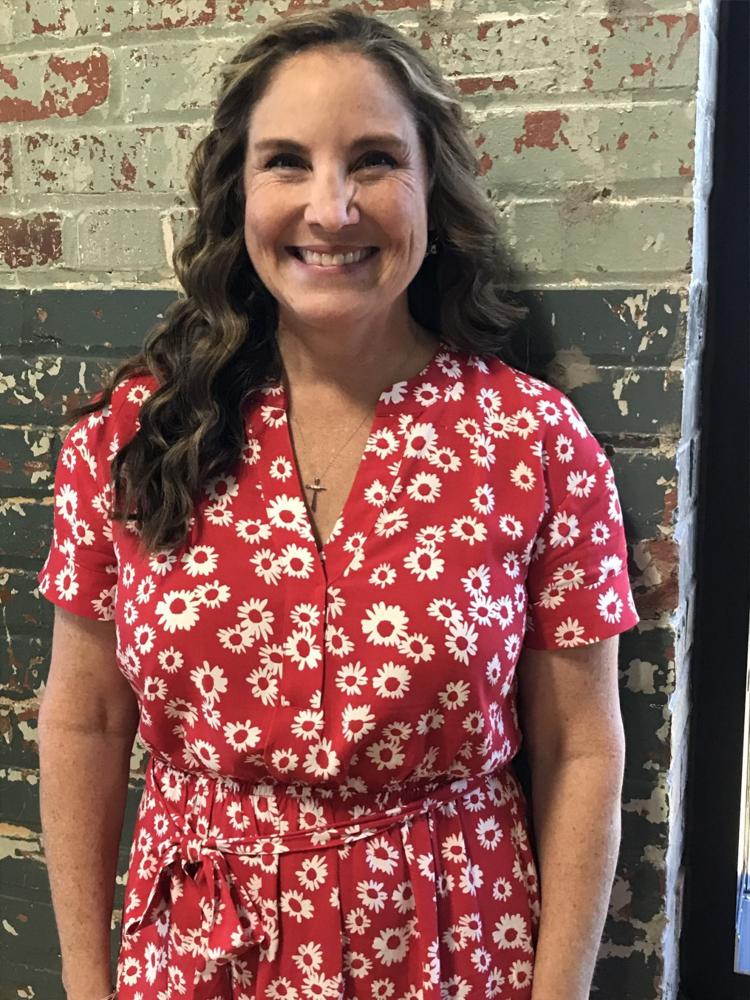 A member at First Baptist Church, Mooresville, she and Nancy DeCaron and Georgia Theriot were leading a Bible study years ago and wanted a study where the group could be involved in community service.
"When we got to the part in the study about going to a homeless shelter, we said, 'we don't have one.' We are going to start one," she said.
Thus, Hope of Mooresville, HOMe, was started. Tons of research and two years of work went into the project before it became a reality. Allen talked to people and introduced Hope of Mooresville to the town. And while not actively on the board, she said she does refer people to HOMe.
At the same time, Allen said she was also involved in helping with the building of a homeless shelter for veterans with PVAC.
Her volunteer work extends to youth; she is on the board of Fuzion Teen Center in the Cascade neighborhood. She can mainly be found in the kitchen when she is there. She also secures food and picks it up for the meals that are served there. The food is donated by many local restaurants, churches, the soup kitchen and individuals and cooked and served to the youth.
This is a "very cool program helping every teen considered at risk," Allen said.
She is also heavily involved with the youth at First Baptist Church where she helps teach the high school girls, facilitating a Bible study Wednesday nights. She also works with First in Goal, which helps feed home and away junior varsity players at games.
Allen is also a member of the Mooresville-Lake Norman Exchange Club and Post 66 where she serves as the vice commander over membership. Missions are also a big part of Allen's life as she has been able to go on various trips.
One thing about all of the ways she serves and volunteers is the organizations are Christian, Allen said.
They are "all about God and sharing the love of God. All these involved are Christ-centered community service oriented, which is important to me," she continued. "They are all based on what God want us to do. (I am) trying to do what God wants me to do."
Be the first to know
Get local news delivered to your inbox!