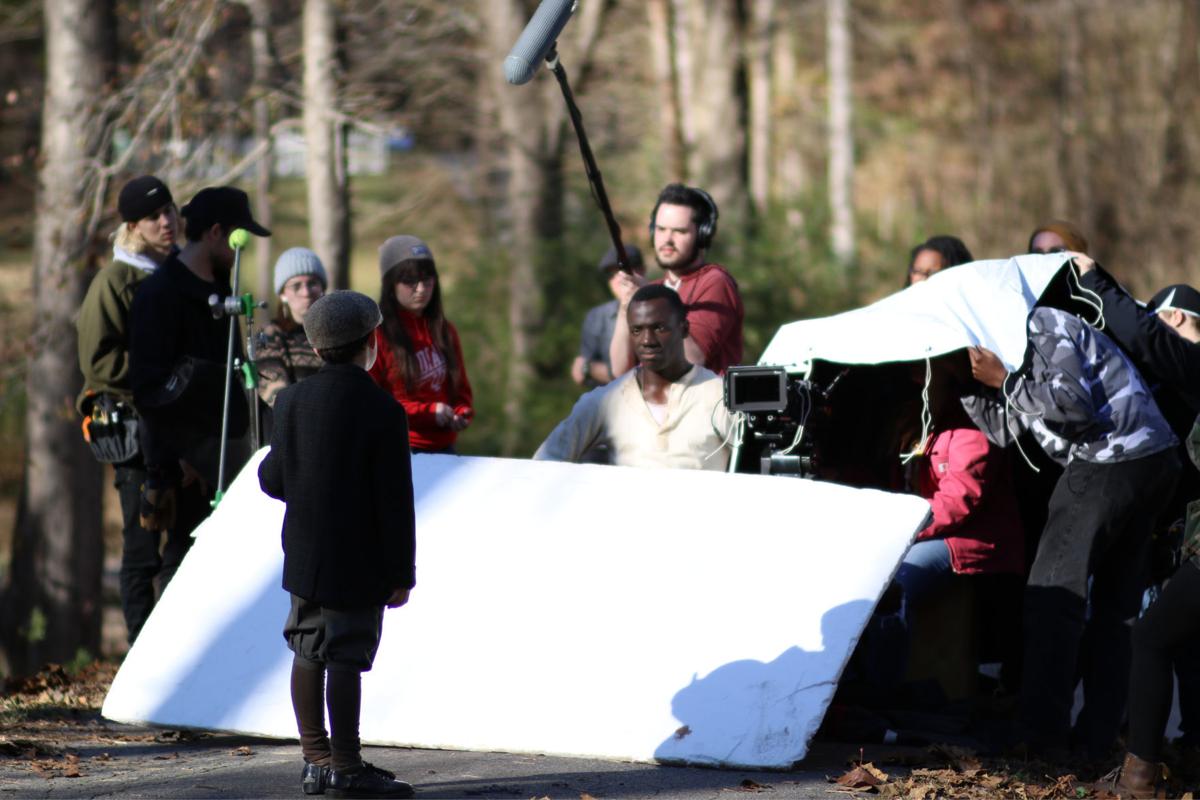 The School of Filmmaking at UNC School of the Arts has been ranked No. 11 by The Hollywood Reporter, a publication of the entertainment industry.
Calling it "a tiny Southern film school" consisting of 890 undergraduates and 152 graduate students, The Hollywood Reporter cited the School of Filmmaking's 30,000-square-foot New Media Building — home to the departments of animation, production design, motion capture, gaming, digital design and visual effects — and two new master of fine arts programs in creative producing and screenwriting.
Brett Haley, a director and 2005 UNCSA School of Filmmaking alumnus, told The Hollywood Reporter that the school's biggest selling point is its size.
"You're in this small town, and you're surrounded by other artists, and you're just focused on that," Haley said in the article. Haley is writer/director of such critically acclaimed films as "Hearts Beat Loud" and "The Hero."
The Hollywood Reporter published its list of "The Top 25 American Film Schools" in the Aug. 14 issue.
No. 11 is the highest the UNCSA School of Filmmaking has been ranked in The Hollywood Reporter, since the publication started ranking film schools in 2011.
The magazine features an interview with UNCSA School of Filmmaking Dean Susan Ruskin, who stepped down Aug. 16 to become dean of the American Film Institute (AFI) conservatory and executive vice president of the institute. AFI was ranked No. 4 in The Hollywood Reporter's listing.
When asked about the purpose of film school, Ruskin told The Hollywood Reporter: "The reason for film school is you truncate the process of learning and you create a safe space for people to find their voices. We can be the sandbox that everybody experiments in. We can say (to the studios), 'Come play with us, because this is the generation that is going to be creating content.' "
Ruskin has been at UNCSA for 10 years, first as faculty and then as interim dean and dean of the School of Filmmaking.
Under Ruskin's leadership, the 25-year-old film school has become a leader in new storytelling technology with the founding of the Media and Emerging Technology Lab (METL) and its first ever Future of Reality Summit, featuring national leaders in immersive media.
Ruskin also oversaw the completion of the New Media Building, and led the creation of the film school's master of fine arts programs in creative producing and screenwriting, which aim to prepare students for changes in the industry and develop a pipeline of diverse storytellers and content creators.
Associate Dean Henry Grillo was named interim dean of the School of Filmmaking for the 2019-20 year. He has 40 years of experience in teaching and higher education administration.
Two months ago, on June 5, The Hollywood Reporter ranked UNCSA's School of Drama among the world's top five undergraduate theater programs.