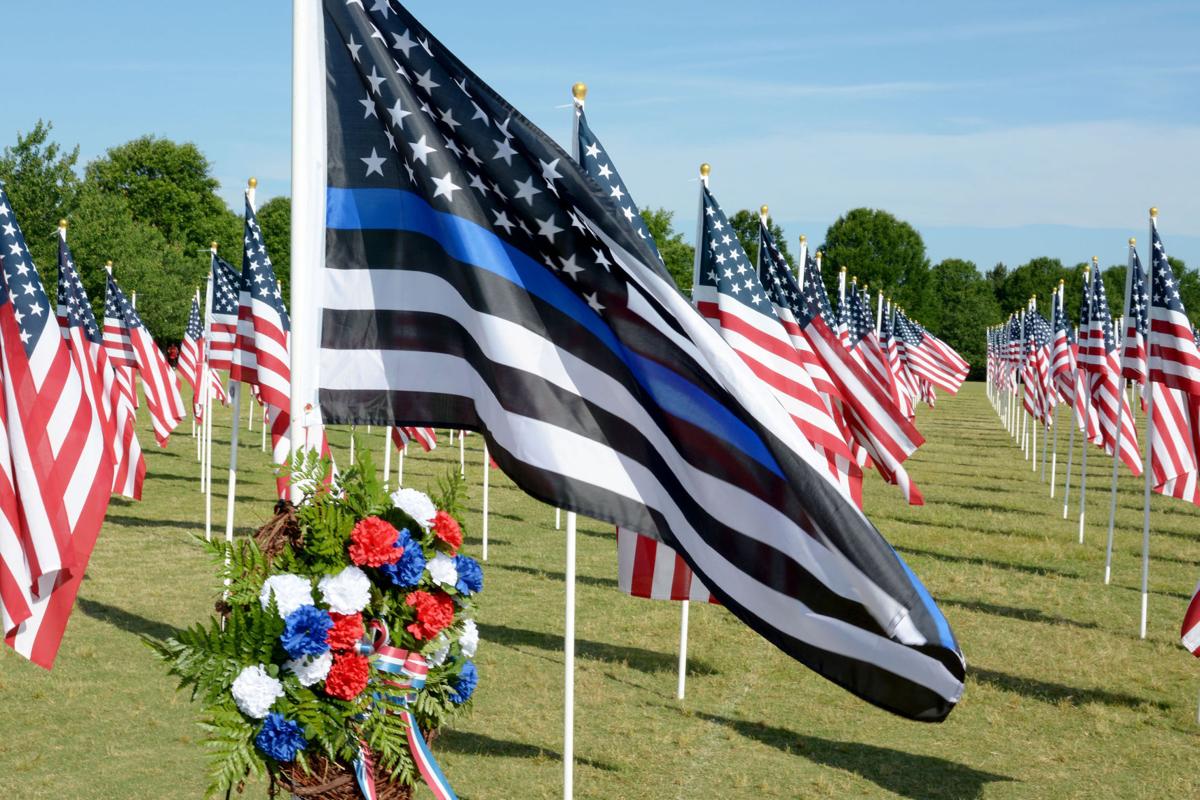 Pellegrino's Trattoria, a family style Italian restaurant is known for being the home of the biggest meatball in North Carolina. This week, it takes on another role as it plans to provide a free lunch to local police departments.
The Troutman restaurant will be providing free pizza on Monday from 11 a.m. to 3 p.m. to local police departments, including the Troutman Police Department, Mooresville Police Department, Statesville Police Department and Iredell County Sheriff's Office.
The free meal was inspired by the community support of the officers after the loss of Mooresville K9 Officer Jordan Sheldon, who was shot on May 4 after a traffic stop.
"When this happened I didn't know how big it would be … I saw the hearts go out … it put chills in my body to see," said Giovanni Pellegrino, co-owner of Pellegrino's Trattoria.
This led Pellegrino to want to do something to help show support for the community police officers.
"People don't understand that when they kiss their wives and kids in the morning, they might not know if they will make it home," Pellegrino said. "They don't know what to expect, they put themselves out there and there could be danger."
Pellegrino, with the help of Salvatore Pellegrino, co-owner of Pellegrino's Trattoria and "Cousin Vinnie" Centro, who was in the pizza business for 34 years, worked on the perfect day to dedicate their time and resources solely to this event.
"I would love to open the doors to everybody but I want to focus on Statesville, Mooresville and Troutman because it hit home so much," Giovanni Pellegrino said.
Pellegrino's Trattoria will be opening on a Monday, to help serve the law enforcement officials of Iredell - a day of the week it is typically closed for business.
"Sunday night is going to be like Christmas Eve," Pellegrino said, in regard to his excitement as well as nervousness over this event.
The restaurant can currently make up to eight pizzas at a time at its homey location which can feed around 32 people at a time.
  "I hope they like pizza," Pellegrino said.
The goal is to feed as many officers as they can with the least amount of wait time.
"Once made a pie in 23 seconds," Pellegrino said with confidence about his timeliness.
The restaurant has also reached out to Sweet Thing Bakery of Statesville, which will be donating a sheet cake commemorating Sheldon.
"Hopefully they will remember this day," Pellegrino said.
Pellegrino's Trattoria is considering making this event an annual occasion to support the community, with a possibility of opening its doors to more law enforcement officials in the future.
"I think that the tragedy that has happened… I think the message is that people don't have a moment where we don't think about the risk you take and we thank you for that and God bless you all," Pellegrino said.
Pellegrino's Trattoria is located at 275 N. Main Street, Troutman.
The business news you need
With a weekly newsletter looking back at local history.