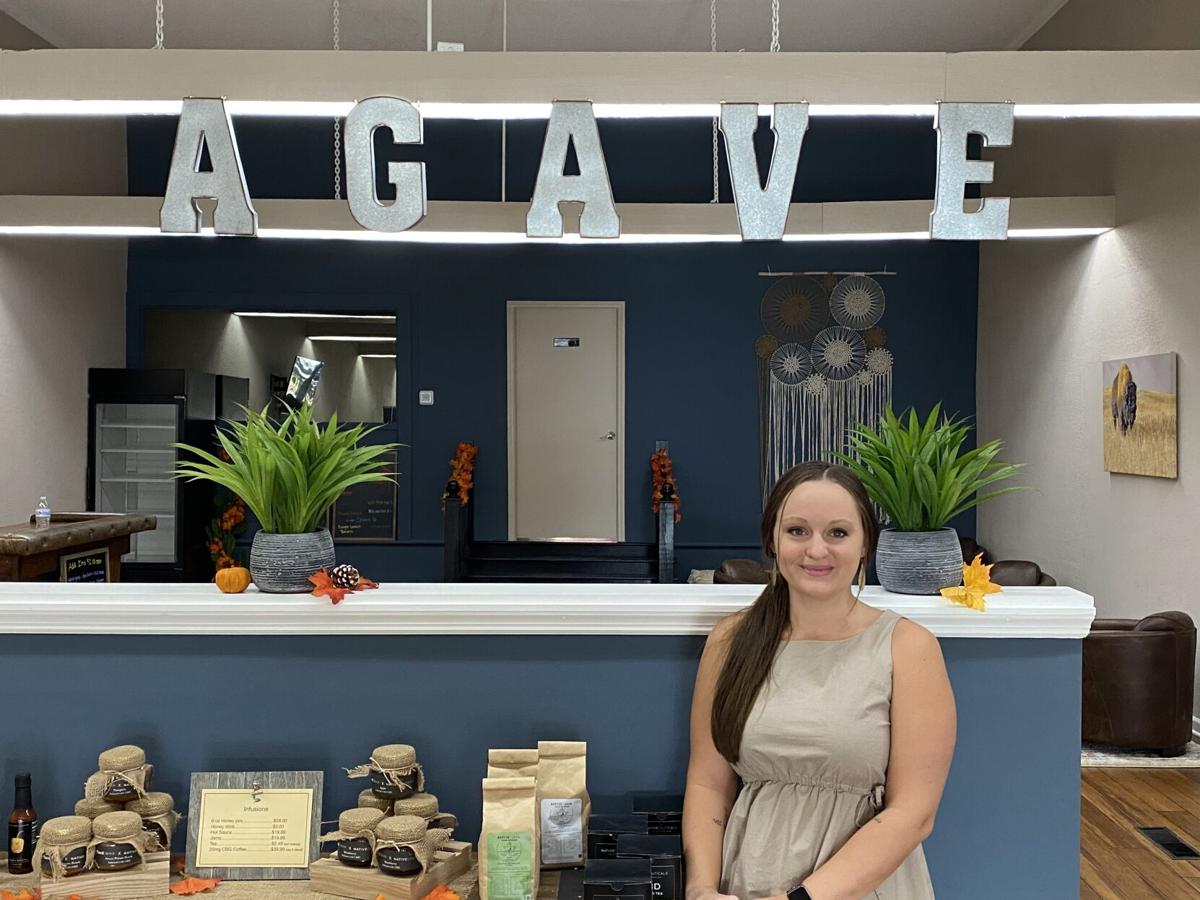 A new, healthy option is coming to Downtown Statesville.
Agave Juice Bar, which will be located inside Native Ceuticals at 109 E. Broad St., is set to openNov. 2 with the goal of providing the residents of Statesville with healthy and homegrown options for their juice and smoothie needs.
"I think this will help people live a healthier lifestyle," Talisha Marie Handy, owner of Agave, said. "It will help people with having more options in this area if they want to supplement more nutrition in their diet."
Prior to Agave's opening, Statesville did not have any healthy juice and smoothie options, let alone a locally owned one. Residents craving freshly squeezed juice would have to drive to Mooresville to go to a juice bar.
Now, after months of planning, remodeling and recipe testing, Agave will open their doors for the first time for a soft opening on Nov. 2 before the full grand opening on Nov. 6.
"It's so convenient (for Statesville)," Handy said. "They also know it's coming from somewhere locally. All of our produce will be coming from farmers as close to Statesville as possible."
Agave's menu includes 10 different smoothies, eight different juices, a handful of bowls and a pair of health and wellness shots. They will also feature a few seasonal options at different points in the year. For example, when they open on Nov. 2, they will offer an eggnog juice, an apple cider juice and pumpkin pie and apple pie smoothies, all with organic ingredients.
"When we did a tasting in early October, the most popular out of the three we tested was the Barbie," Handy said. "It's a very kid-friendly juice, a mix of orange juice and pineapple juice.
"My favorite out of all of them is Slayer. It's a carrot-based juice that is very sweet."
Agave is also going to offer chances throughout the year for customers to develop and test new flavors, but that's not all they plan to offer to the greater Statesville area.
"We're willing to do a lot with the community," Handy said. "(We want to work) with a lot of charities and fundraisers. One of our goals is to distribute wholesale to local schools and grocery stores."
Statesville's newest, and only, juice bar certainly has lofty goals, but in the end, their most important objective is to improve the health of the people of Statesville one juice at a time.
"We want people to know that they have other options out there to improve their health," Handy said. "There's different juices for different health problems.
"There's a more natural way of meeting the needs of their health."
To learn more about Agave Juice Bar, visit their website www.agavejuicelife.com, or go to their Facebook page www.facebook.com/agavejuicelife. For their soft opening, they will be open from Nov. 2 to Nov. 5 from 9 a.m. to 3 p.m. For their grand opening on Nov. 6, they will be open at 9 a.m. with specials lasting until 3 p.m.