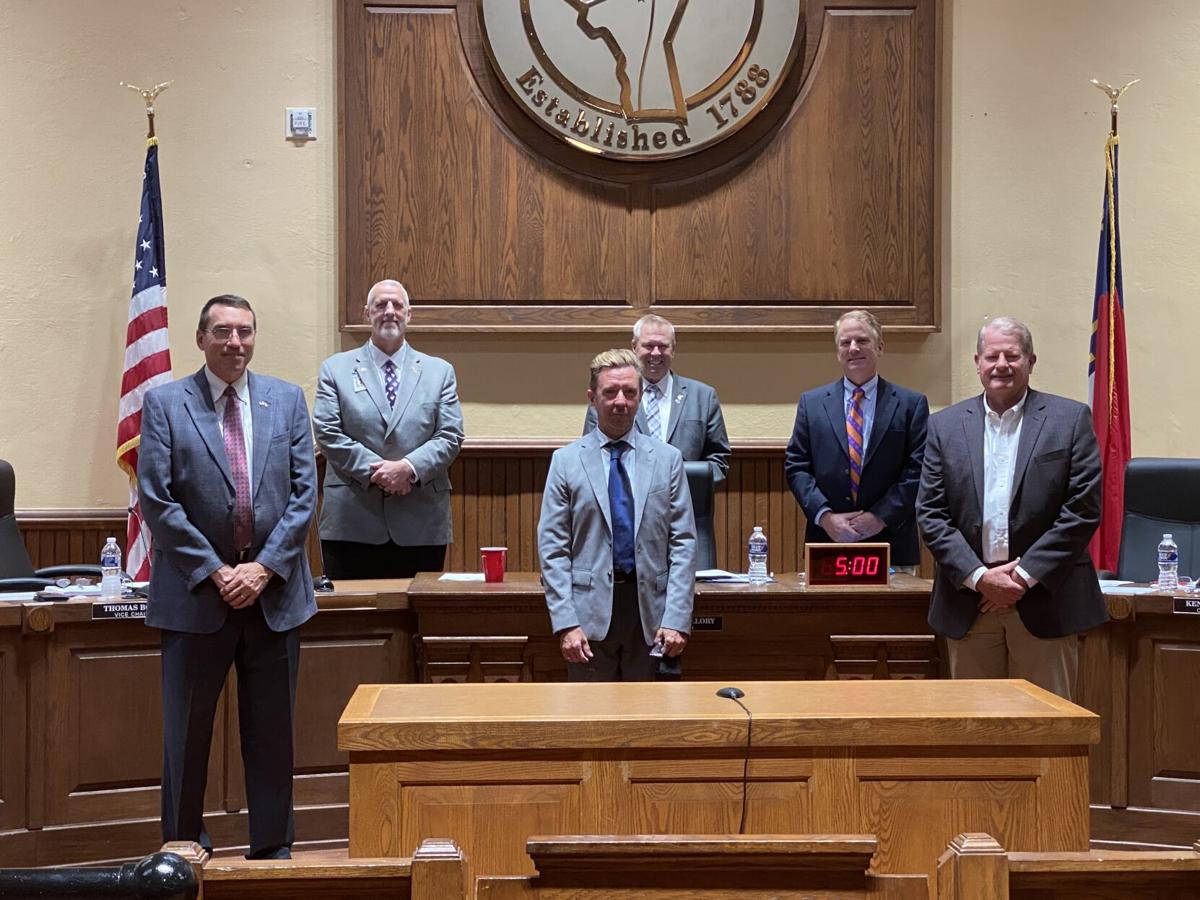 Just a week after the town of Mooresville approved $551,000 in economic incentives for global manufacturer FITT USA, Inc., the Iredell County Board of Commissioners unanimously approved an additional $470,000 at their meeting Tuesday night.
"We are so excited that you have chosen Iredell County," Chairman James Mallory said. "Our primary focus...is to showcase Iredell as the premier location to live, work, and raise a family and we're excited that you bring a 100% alignment with that."
FITT USA, a world leader in the manufacturing of thermoplastic fluid transfer systems, or hoses, for both the industrial and commercial market, will now receive just over $1 million in incentives to build their first manufacturing facility in the U.S. in Mooresville.
"We realized that many things (in Iredell County); the environment, the opportunity, the business climate were really ideal to run our business," Massimo Marcarelli, vice president of sales and marketing at FITT USA, said. "We look forward to having a bright future here in North Carolina and Iredell County."
The Italian company will build a new, 120,000-square-foot facility in the Mooresville Business Park East with the promise of creating 80 and 144 jobs in Iredell County while investing between $15 and $25.6 million into the local economy.
If those conditions are met, FITT USA will receive $1,021,000 in incentives over the next five years.
"The board is pleased to stimulate new jobs and capital investment for Iredell County," Mayor Miles Atkins of Mooresville said on Sept. 8. "We look forward to creating a long-lasting corporate partnership with FITT USA."
According to a press release from the Iredell County Economic Development Corporation, FITT USA has produced and sold pipes, hoses and conduits for over 50 years. Their products are currently distributed by Lowe's, The Home Depot, Ace Hardware, Do It Best, Meijer and Gro Group and exports their products to 87 countries worldwide.
"Opening our facility in Iredell County was the right decision," Alessandro Mezzalira, President and CEO of FITT Group, told the Tribune on Sept. 8. "Establishing a business with a skilled workforce, superior location and welcoming community made the process easy."